Outside Plant Filters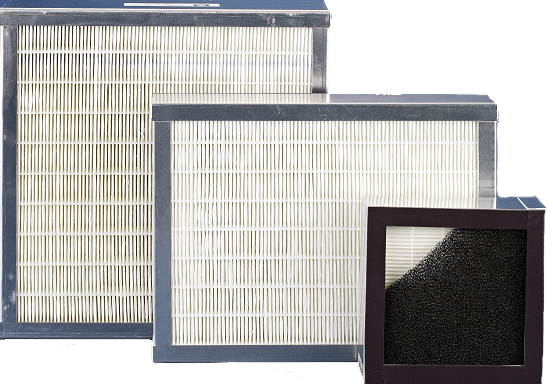 Eliminate dust, water, wind driven rain and salt fog ingress
The UAF Outside Plant filter utilizes newly developed high efficiency media technology that offers protection from dust, wind-driven rain and salt fog ingress at higher air flow and lower initial resistance than similarly rated filters. The OSP filter provides the cost-effective answer for enclosure engineers looking to take advantage of direct air-cooling systems for electronics equipment protection. Cabinets installed in harsh environments for telecommunications, power generation, video or LED displays, kiosks, military/defense, and any other industrial or commercial outdoor enclosure can now use outside air vented, energy efficient direct air-cooling systems in place of costly, inefficient closed air-to-air heat exchangers while maintaining a robust IP65 level of protection.
UAF OSP filters provide superior water and airborne contaminant protection in compliance with stringent industry enclosure standards including GR 487, NEMA, IP, MIL-STD-810E in an assembly that is RoHS compliant and UL900 rated. UAF developed the OSP media to achieve the same efficiency of comparable filters with up to 30% lower initial resistance and better pleat integrity under extreme loading, effectively allowing our customers to achieve significant cost savings through decreased power consumption and longer filter life. UAF's unique OSP filter design incorporates a cleanable/replaceable pre-filter to extend the life of the high-efficiency media in a custom, cost effective, integrated assembly.
In addition to high efficiency Outside Plant filters, Universal Air Filter Company also manufactures several other filtration solutions for use in outdoor environments.
Outside Plant Filters | Filtration Performance Data
Minimum 99.0% efficiency at 0.3 microns, and tests to IP6X dust requirements.