Telcom Air Filters
NEBS compliant custom solutions for demanding telecommunications applications
UAF is the networking and communications equipment industry leader offering custom products for mission-critical shelf and rack-level applications in COs, and the communication shelters, huts, and hubs as equipment moves to the edge:
Switches and Routers
Wireless Network
Infrastructure Transmission
Optical Networks
VoIP Systems
Outside Plant
Carrier Ethernet
Video Servers
NEBS & ETSI Compliant Equipment
Access Gear
Indoor/Outdoor Cabinets
Universal Air Filter is the communications industry leader and serves all areas of network infrastructure.
UAF offers central office, customer premise, and outside plant solutions to meet the reliability and safety demands of the communications industry.  Custom-designed framework and tailored media configurations allow designers to specify the optimal filter for an application as a more desirable alternative to non-compliant off-the-shelf products. Telecom air filters are available in low pressure drop and high dust loading configurations and meet NEBS standards for the most demanding communications applications.   NEBS compliant flame retardant filter media is available in cleanable open cell foam or disposable non-woven polyester.  EMI shielding requirements are met with aluminum honeycomb, available as Dual EMI air filters or EMI vent panels.
---
UAF supports full compliance with stringent communications industry standards:
TELCORDIA NEBS GR-63 CORE
TELCORDIA GR-487-CORE
NEMA
IP
UL 94 HF-1
UL 900
CE (EN 60950)
ETSI ETS 300 019 Environmental
MIL-STD
RoHS
REACH
UAF Filtration Products for Telecom Air Filters
---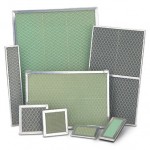 Quadrafoam Air Filters
Quadrafoam™ air filters offer low pressure drop, fire resistance, and the ability to capture large amounts of airborne dust in industrial enclosure applications.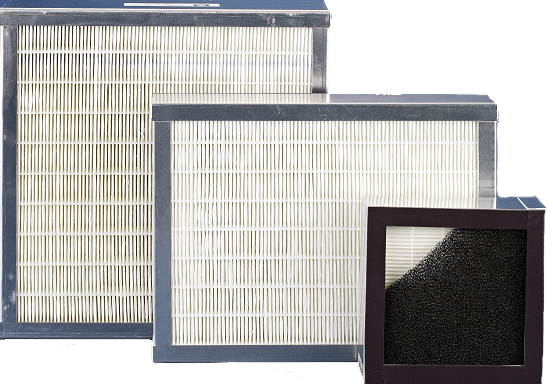 Outside Plant Filters
Custom Outside Plant Air Filters keep dust, water, wind driven rain and salt fog out of electronics enclosures that use fresh air and direct air cooling systems.
Dual EMI
The new Dual EMI Honeycomb filter provides superior shielding against electromagnetic interference & is specially designed for electronics, telecom & datacom..
PyroCide Air Filters
Custom PyroCide Vent Panels are the ideal solution for electronics enclosure applications required to meet stringent flame safety standards.