Military Air Filters
Custom Solutions for Rugged MIL-SPEC Applications
Universal Air Filter specializes in Military/Defense air filters for mission critical applications:
Secure Communications Networks
Shipboard Systems
Test Equipment
Avionics
Ruggedized Enclosures
Satellite Communications
Vehicle Based Systems
Surveillance / Reconnaissance
Electro Countermeasures
Command Consoles
Rackmount Servers
UAF offers a variety of products to meet harsh environmental and EMI shielding equipment protection requirements for military equipment.
Custom framed filter assemblies with tailored media configurations allow designers to specify the optimal filter for applications as a more desirable alternative to non-compliant off-the-shelf products. Air filter products are available in low pressure drop and high dust loading configurations and meet UL for MIL-SPEC applications and all MIL-STD filters. Fire retardant filter media is available in cleanable open cell foam or disposable non-woven polyester. EMI shielding requirements are met with aluminum honeycomb, available as Dual EMI air filters or EMI vent panels.
UAF supports full compliance with stringent military electronics standards including:
---
UAF supports full compliance with stringent military electronics standards:
MIS 20189E
MIL-STD-285
MIL-STD-461
MIL-STD-810
NEBS
UL
MIL S-901
MIL-STD-167
FIPS 140-1
FAR 25.853 / 25.855
DIN 53438
---
UAF Filtration Products for Military/Defense Air Filters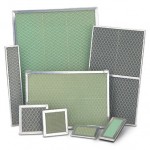 Quadrafoam Air Filters
Quadrafoam™ air filters offer low pressure drop, fire resistance, and the ability to capture large amounts of airborne dust in industrial enclosure applications.
Dual EMI
The new Dual EMI Honeycomb filter provides superior shielding against electromagnetic interference & is specially designed for electronics, telecom & datacom..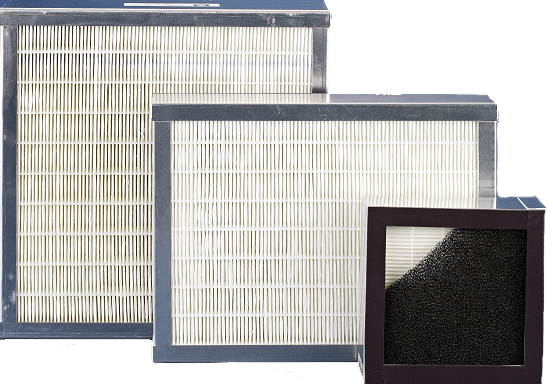 Outside Plant Filters
Custom Outside Plant Air Filters keep dust, water, wind driven rain and salt fog out of electronics enclosures that use fresh air and direct air cooling systems.
Polyester Air Filters
Polyester air filters offer high dust arrestance & low resistance when installed in electronics, computer, telecom, datacom, medical and general purpose equipment
---